GENERAL SCULPTURE REPAIR

Owens can repair both superficial damage and structural damage to steel, bronze, plaster, super-plasters, stone and cast-stone. He can also repair commercial products fabricated from fiberglass (FRP) and "hard-coat". He can recreate missing parts and help restore and conserve your sculpture, especially sculpture located out of doors.


This is a link to Owens' new web site: BrianOwensRestoration.com
This is a link to Owens' new web site: BrianOwensRestoration.com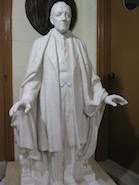 This is a link to Owens' new web site: BrianOwensRestoration.com





FINE ART SCULPTURE RESTORATION
and CONSERVATION

Restore your outdoor sculpture to its original appearance. Conserve your outdoor sculpture by protecting it from the elements and vandelism.




Click here for more about Restoration and Conservation



MARBLE and GRANITE BASES
Owens can install your sculpture on a custom marble or granite base, or replace your existing base to suit your interior.



CUSTOM ART DISPLAY BOXES and PEDESTALS
Owens can help you select and install custom fine art display boxes and pedestals, or design-build a unique solution to suit you.



BASIC ART INSTRUCTION
Owens is available for basic private art instruction in the following subjects:



* Portrait Drawing / Portrait Painting - Click here to learn more
* How to draw what you see
* Perspective drawing
* Pastel
* Figurative sculpture
* Sculpting a basic portrait bust
* Mold-making



ART DIRECTION
Consult with Owens for projects that require artistic quidance. Owens has a network of experts in many fields related to art. If he can't provide direction for your specific project, then he probably knows someone who can.



MOLDMAKING
Moldmaking is one of the services that Owens offers.



Overview: General Moldmaking Services (Article 1)
Example: Life-size Figure Mold (Article 2)
Example: Low Volume Production Mold (Article 3)



FACE CASTING in preparation for PLASTIC SURGERY
If you are planning to have plastic surgery, Owens can make a casting of your face and then sculpt it with the changes you'd like to make. This may make it easier to discuss what you want with your plastic surgeon.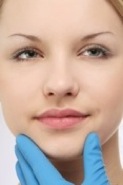 Click here to open a new page on Face Casting (Facial Casting)