A Collection of articles by Mr. B and his colleagues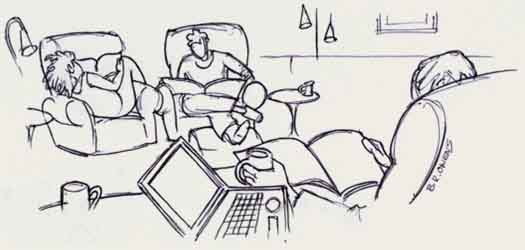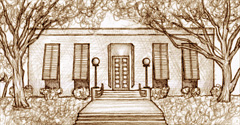 Click on Image to visit "the archives"
Then listen to Episode 95 of:
Florida Frontiers
radio interview
Barbara H. Vickers and Brian R. Owens in St. Augustine, FL
Produced by the Florida Historical Society
Broadcast throughout the state on public radio stations.

Click on Image to Read Article
"Black Swan"
The story of the St. Augustine Foot Soldiers
written as Owens created the memorial sculpture.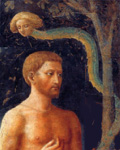 Click on Image to Read Article
"Liquefied Trouble"
Brian Owens answers the question: "Why are artists strange?"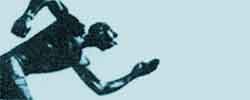 Click on Image to Read Article
"On the Shoulders of Giants"
A Brief Reflection on the Life of Sculptor Alvin T. Marriott by Brian Owens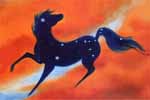 Click on Image to Read Article
"Redemption"
Private revelations inspired by the work of visual artist Toni Taylor
by Artist and Professor Trent Tomengo.
Click on Image to Read Article
"The work we leave behind"
A different perspective of artist Carl Owens by his son, Brian Owens

Click on Image to Read Article
IMPUDENT and Given to Talking Back
My take on Zora Neale Hurston, by Brian Owens
Archibald Motley (Archibald J. Motley, Jr.)
American Painter
1891 - 1981
Archibald Motley was a nationally celebrated African-American painter best known for his bold, brilliantly colored, stylized paintings of street scenes, dance clubs and musicians in the Chicago neighborhood where he lived and did much of his work. Archibald Motley used this style to paint impressions of his travels, especially the Parisian nightlife. He is also known for highly disciplined and wonderfully executed traditional oil portraiture. Cedric Dover said it best in his classic book American Negro Art written in 1960: "... no other Negro artist reflected the preoccupations of the 'twenties and their aftermath more ... interestingly: A Roman Catholic born in New Orleans, with a proud claim to part-Pygmy ancestry, he was emotionally fitted to do so."

To understand the work of Archibald Motley one must try to understand the times in which he emerged as an artist. During the first two decades of the twentieth century, African-Americans and impoverished whites migrated to Northern cities in great numbers in search of jobs created by the growing economic engine of the industrial revolution. There had always been men and women like Archibald Motley: Not only musicians and dancers but also painters, sculptors, writers and great thinkers. They were now concentrated together in major Northern cities and for the first time, they inter-acted, inspired each other and expressed their heritage in large numbers through their various forms of art. The most active of these artistic supercolliders was in New York City, home of the "Harlem Renaissance".

Archibald Motley was a major contributor to the Harlem Renaissance and was awarded the Harmon Foundation Award in Fine Art in 1928. His travels also took him to Europe where he found great relief and delight in being treated like an equal, but he always returned home. Archibald Motley was a formally trained and educated man; An immensely talented and irrepressible personality who rose to prominence in spite of the times in which he lived.

For several years my father, Carl Owens, reserved a small portion of his home in Detroit to hang his own work and hold occasional exhibits for other artists. He called it the "Archibald Motley Gallery". Carl Owens died December 11, 2002.
The tradition of honoring Motley, with a few minor changes, continues.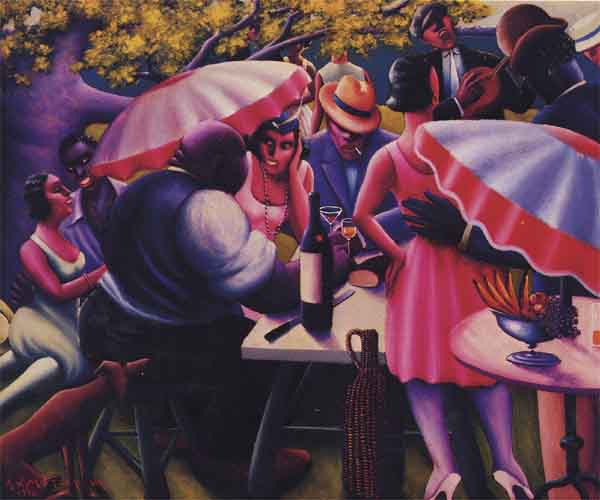 Picnic, by Archibald J. Motley, Jr., 1936
Oil on canvas, 37" x 30"
Collection: The Gallery of Art, Howard University

Picnic is reproduced here with permission from the Estate of Archibald J. Motley, Jr.
The Copyright to Picnic is held by the Estate. All rights are reserved.
Back to Top