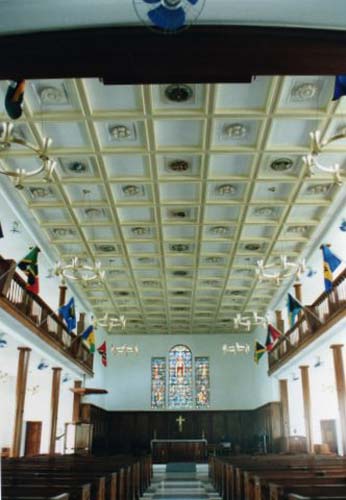 This photo is reproduced here with the permission of its photographer: Norman Marriott. All rights are reserved.

Carvings for the Chapel of the University of The West Indies in Jamaica
by Alvin Marriott
Alvin Marriott worked on decorative wood carvings within the Chapel over a period of years from the late 1950's to the early 1960's. These carvings include the Coat of Arms representing all of the Islands of the Carribbean, installed on the cieling of the Chapel. Alvin Marriott also carved a Chapel podium in the form of a pelican.
This photo is reproduced here with the permission of its photographer: Norman Marriott. All rights are reserved.

Podium for the Chapel of the University of The West Indies in Jamaica
by Alvin Marriott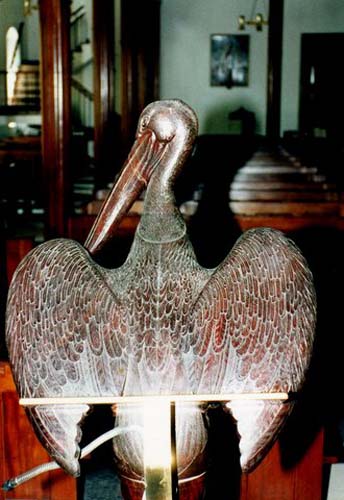 This photo is reproduced here with the permission of its photographer: Norman Marriott. All rights are reserved.

Podium for the Chapel of the University of The West Indies in Jamaica
by Alvin Marriott
This photo is reproduced here with the permission of its photographer: Norman Marriott. All rights are reserved.

Coat of Arms, at the Chapel of the University of The West Indies in Jamaica
by Alvin Marriott